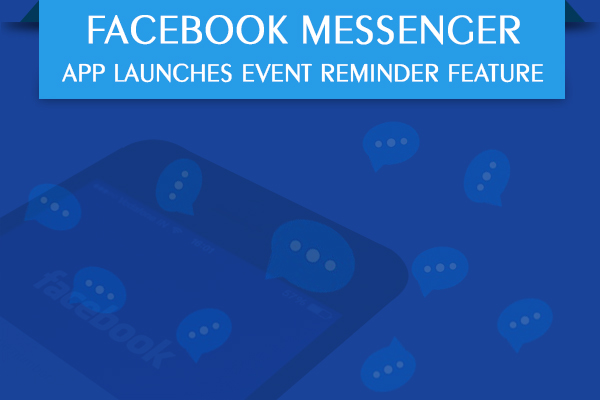 Facebook Messenger App Launches Event Reminder Feature
At the recent time, Facebook Messenger App has started rolling out a completely new feature in the messenger chatting app and it is known as reminders. This feature allows the users to set a reminder simply for some events while being within the app. It means, if someone gets a message from someone that he/she will have to reach to somewhere on the next day at 8 pm, the Facebook messenger app will show a reminder setting option for the mentioned date and time mentioning "Set Event Reminder".
This feature doesn't only allow the users to set a reminder, but also helps them to edit the date and time according to the wish of the users or the users can also give the reminder a specific name after creating. Both the sender and the receiver can create the reminder from the app and can also change the date and time of the reminder in case there is any change in the plan.
As a whole, this feature makes it really simple for the users to set reminders for special events without the requirement of closing the app. It just needs opening the clock application and they can set the alarm right from that section.